Taking Care Project
Taking Care Project
28 February 2020 (by admin)
Information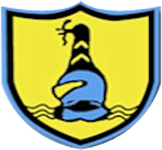 This half term we will be completing the taking care project. This is something we complete annually in schools across Warwickshire and the children have done it every year since Reception. It is based on two main themes:
1) We all have the right to feel safe all the time
2) We can talk with someone about anything, even if it feels awful or small.

The Taking Care Scheme is Warwickshire's promoted approach to safeguard children and is all about teaching children how to recognise when they are feeling safe and when they are not feeling safe, using the language of early warning signs.

If you would like further information about the project and the work covered, there are some parent guides available in the entrance hall by the office. If you have any questions about it, please just ask.
Share this: