Non Uniform for Tombola
Non Uniform for Tombola
24 May 2022 (by admin)
Non Uniform day for tombola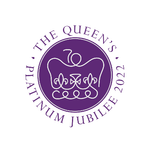 A reminder that on Friday 27th May we are having a non uniform day in exchange for a tombola item.
Again we are doing it on a colour scheme to coincide with the red, white blue of the jubilee.
Year 3 - Red
Year 4 - Blue
Year 5 - White
Year 6 Bottles
Items can be anything that is in the colour scheme, So Red wine, jar of pasta sauce would be red etc.
Many thanks
Share this: