Home Learning Base Camp
The original 'Home Learning' page was becoming a little bit crowded so we thought we'd break it down a bit! Welcome to Base Camp! Here you will find three links to take your desired pathway!
Links will take you to a page where you can access an array of online resources, games and activities. Set Year Group Tasks is where you will find the work set by teachers for each of the year groups and Launchpad. Finally 'News & Updates' is where you will find the video messages and news updates!
We hope this is a little clearer! Thanks for your continued supports. Keep safe!
Updates this week include: the launch of World Fair Trade Fortnight, new subject learning for all year groups, a new assembly from Mrs Duynstee. Keep up to date using our social media sites and our school app.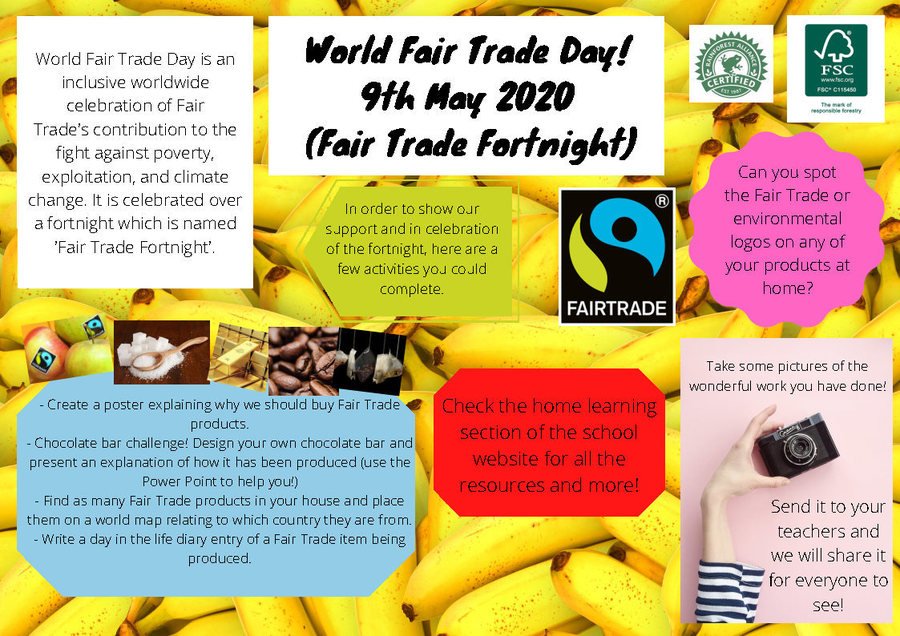 World Fair Trade Fortnight
Keep in touch and up to date with the school app. Free to use, the School Jotter app can be downloaded onto phones and tablets. We use the app to communicate important information and documents!